630005, Novosibirsk,
ul. Frunze, 88, of. 1203
Psychological support
for people with ulcerative
colitis and Crohn's disease

in 2-6 weeks
Behavior Change Program
based on 7Spsy Technology
Ulcerative colitis and Crohn's disease are often associated with stress and extreme sensitivity. They trigger frustration and poor physical wellness, making it extremely difficult to get out of the vicious circle of the ailment
Always waiting for new attacks
You experience tension and fear that a colitis attack could occur at the most inappropriate time. You prefer not to be far from home and to always keep in mind the location of the nearest hospital.
Lacking confidence
You are so exhausted by the manifestations of your condition that you have lost confidence in yourself and in your strengths. Any attacks make you feel impaired and seriously ill. You sink deeper into your illness, feel sorry for yourself, and become a reserved person.
Feeling no support
Your weak physical and mental condition does not allow you to lead a normal life, making you alienated from friends and family so that they are unable to help you.
You are afraid of 'having something serious
You have wasted lot of time and energy on visiting doctors but with little progress. There are no improvements in your condition, and you are afraid of your illness deteriorating.
Do you want to enjoy life's pleasures and the lightness of living?
Our remote behavior change program based on 7Spsy technology will help break the condition:
You will feel relieved and calm
You will look at the illness from a different perspective, see the difference between your emotional and physical state, and alter your behavior
You will be able to get a grip upon yourself, embark along the path of recovery, and finally feel the effects of definitive treatment
7Spsy technology is an updated type of coercion-free classical conditioning developed by Ivan Pavlov, Nobel Laureate
This model is focused on clients' and psychologists' convenience. The use of innovation ensures the model is best adapted to online psychology
7Spsy technology deals with behavior
The method is focused on the convenience of the client and the psychologist. Maximally adapted to online interaction.
New conditioned stimuli are established during training sessions based on the technology.
Through the use of the technology you will learn new behaviors automatically and seamlessly in as little as 2 to 6 weeks.
The duration of the program depends upon the problem the client presents with, their psychological make-up and current condition.
The behavior change package contains: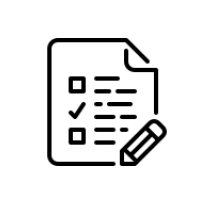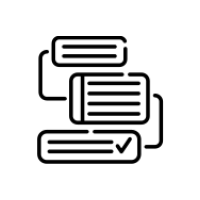 Individual Training Program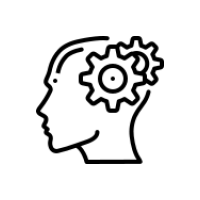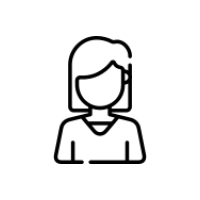 Details of your Personal Psychologist
There are 7 easy steps
to solve your problem:

1
Sign an Agreement
Sign an agreement and pay for the 7Spsy behavior change package
2
Take a Test
Take a diagnostic test using your personal account and receive contact details of the psychologist whom you will be working
3
Get an Item Kit
Pick up a parcel at your post office with an item kit which enables you to perform a full-sensory behavior correction
4
Have the Items Ready to be Used for Training
Take stock of the items and read the detailed instructions
5
Contact Your Psychologist
Inform your personal psychologist that you are ready to start training and take an online consultation
6
Start Training
Perform the tasks twice a day for 20 minutes, observing all the instructions
7
Recognize the changes, get used to a new pattern of behavior and enjoy living your life free from obsession
Benefits of using
7Spsy Behavior Change Package