630005, Novosibirsk,
ul. Frunze, 88, of. 1203
Psychological support for people
with psychovegetative syndrome

in 2-6 weeks
Behavior Change Program
based on 7Spsy Technology
Psychovegetative syndrome has taken over your whole life. Poor physical wellness and psychological well-being prevent you from getting out of a vicious circle and coping with the condition:
You always feel bad
Your physical and emotional state has merged so that you no longer understand when you really feel bad. You suffer from headaches, back, joint and muscle pain as well as vague aches and dizziness.
Lack of support
Friends and family members do not understand your condition — they think you are faking and your problems are imaginary. It is fruitless trying to share your emotions, it leads to nothing. You feel lonely, miserable, and unwanted.
You are scared and anxious
You constantly feel body tension. You are nervous and afraid of diseases or accidents. You experience long panic attacks and a general physical and emotional disability.
Loss of self-confidence
You don't like the way you look, so you avoid communicating with others. You haven't the confidence that anyone could be interested in you. It is hard for you to take the initiative in work, complete studies, develop relationships.
Do you want to enjoy life's pleasures again?
Our remote behavior change program based on 7Spsy technology will help break the condition:
You will feel relief and calmness
You will be able to look at the syndrome from a new perspective and observe the difference between your emotional and physical state
You will find the strength to overcome your condition and finally experience the effects of definitive treatment
7Spsy technology is an updated type of coercion-free classical conditioning developed by Ivan Pavlov, Nobel Laureate
This model is focused on clients' and psychologists' convenience. The use of innovation ensures the model is best adapted to online psychology
7Spsy technology deals with behavior
The method is focused on the convenience of the client and the psychologist. Maximally adapted to online interaction.
New conditioned stimuli are established during training sessions based on the technology.
Through the use of the technology you will learn new behaviors automatically and seamlessly in as little as 2 to 6 weeks.
The duration of the program depends upon the problem the client presents with, their psychological make-up and current condition.
The behavior change package contains: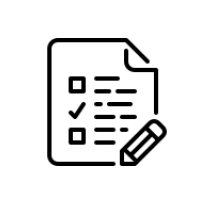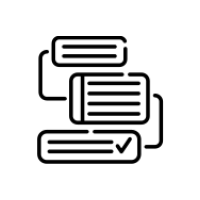 Individual Training Program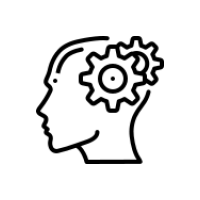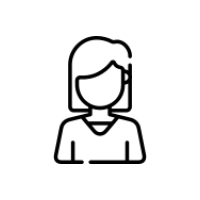 Details of your Personal Psychologist
There are 7 easy steps
to solve your problem:

1
Sign an Agreement
Sign an agreement and pay for the 7Spsy behavior change package
2
Take a Test
Take a diagnostic test using your personal account and receive contact details of the psychologist whom you will be working
3
Get an Item Kit
Pick up a parcel at your post office with an item kit which enables you to perform a full-sensory behavior correction
4
Have the Items Ready to be Used for Training
Take stock of the items and read the detailed instructions
5
Contact Your Psychologist
Inform your personal psychologist that you are ready to start training and take an online consultation
6
Start Training
Perform the tasks twice a day for 20 minutes, observing all the instructions
7
Recognize the changes, get used to a new pattern of behavior and enjoy living your life free from obsession
Benefits of using
7Spsy Behavior Change Package