25.09.2019
Author: Psychologist Pavel Khoroshutin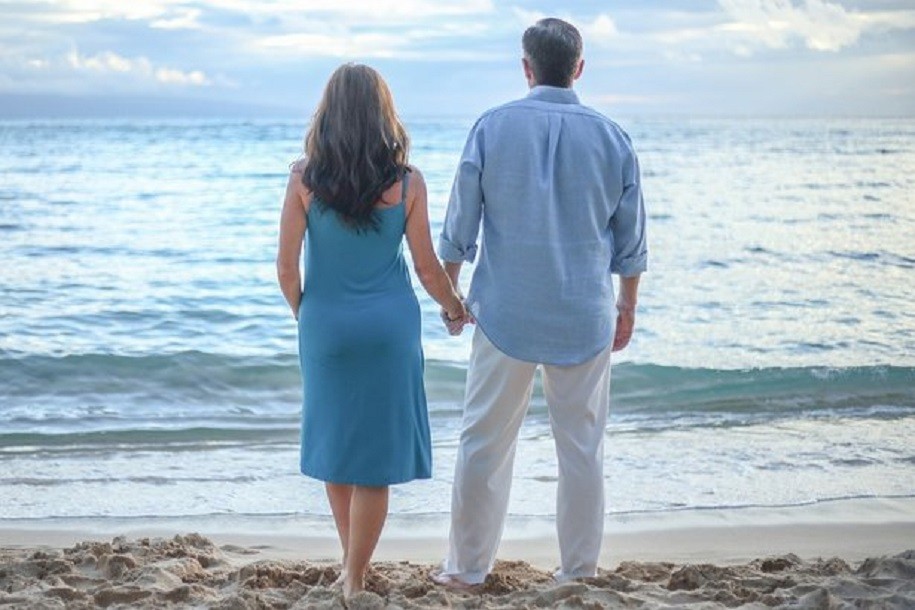 American researchers have found that most people gain weight when they find happiness in their personal lives.
The search for true love— a soul mate, with whom you will go through life —can take years. And when you are finally lucky and you have met your partner and are truly happy, what dangers can be hidden behind your happiness and the long-awaited peace of mind?
Relations
Serious relationships allow you to relax. You can spend an evening together eating crisps and watching a TV series. You can skip the gym for a candlelit dinner and order pizza or other fast food. According to a survey conducted by American nutrition experts, since the beginning of long-term relationships, people gain an average of 16 kg, and about half of them in the first year of the relationship. At the same time, men gain excess weight more often than women.
We can teach you to adopt healthy eating habits and to stop overeating
In stable relationships, 69% of men and 45% of women lose self-control and gain excess kilograms by overeating.
Respondents noted the following reasons for weight gain:
42 % — lunches or dinners together in a restaurant
34 % — ordering food delivery and cooking at home, consuming alcohol
64 % — a sense of comfort and security in the relationship
Marriage
This was about relationships and finding a partner. But what happens in marriage?
Marriage becomes an additional relaxing factor and a trigger for weight gain.
Fifty-seven percent of respondents reported gaining 7-8 kg in the first year of marriage.
In the first year of marriage, men usually gain almost twice as much as women.
Interviewed men on average gained 10 kg of excess weight, women—6 kg.
Forty-two percent of respondents admitted that after their wedding and having children, they stopped taking care of their appearance and body shape.
Back to normal
Do the "kilograms of happiness" go away? Yes, they do. Over time, in fifty-five percent of respondents, things returned to the previous condition and the weight decreased. The loss of the weight gained during romantic relationships and the first years of marriage amounted to an average of 7 kg per year. Some couples start thinking and working on themselves together. Fifty-two percent said that they played sports with their partner. Sixty percent together switched to a healthy diet and forty percent combined diet and sports. From the survey, it turned out that couples, who together control their diet and exercise at least 2 times a week, feel happier than others.
Conclusion
The survey showed that, despite the tendency to gain weight at the beginning of a long-term relationship, there comes a time when the couple understands the problem and begins to work on themselves.
Modification of eating habits is a good start for weight loss. Fundamentally changing your eating habits and attitude to food, will ensure you can lose weight and maintain the desired shape without much effort.