630005, Novosibirsk,
ul. Frunze, 88, of. 1203
Seamless
withdrawal of internet addiction

in 2-6 weeks
Behavior Change Program
based on 7Spsy Technology
The problem will not solve itself. Addiction creates a vicious circle in your life:
It is difficult to communicate outside the Internet
You need to escape to your computer or phone. You prefer not to face negative emotions and denials. Relationships in real life scare you and make you feel vulnerable.
Loss of income
It becomes hard for you to focus on everyday activities, since the Internet has become a means of entertainment and escapism. With this attitude it is easy to lose your job and certainly your career advancements become very limited.
Daily discipline and diet plans are violated
You spend late nights in the Internet, and literally fall asleep on the move during the day. Food and conversation become unwanted necessities which only distract you minimally.
In reality the problems are not being solved
You are using the Internet as a place to escape from the real world. While you might enjoy your distraction, unresolved issues accumulate and the dissatisfaction of your loved ones grows day by day.
Do you want to change your life for the better?
Our remote behavior change program based on 7Spsy technology will help break the condition:
You will no longer feel the need to live a 'virtual' life
You will feel the happiness of relating to your loved ones and truly value it
Being in harmony with yourself, you will notice and feel the beauty of the world around you once again
7Spsy technology is an updated type of coercion-free classical conditioning developed by Ivan Pavlov, Nobel Laureate
This model is focused on clients' and psychologists' convenience. The use of innovation ensures the model is best adapted to online psychology
7Spsy technology deals with behavior
The method is focused on the convenience of the client and the psychologist. Maximally adapted to online interaction.
New conditioned stimuli are established during training sessions based on the technology.
Through the use of the technology you will learn new behaviors automatically and seamlessly in as little as 2 to 6 weeks.
The duration of the program depends upon the problem the client presents with, their psychological make-up and current condition.
The behavior change package contains: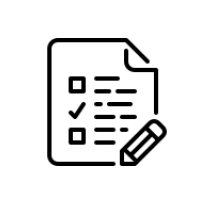 Diagnostic Tests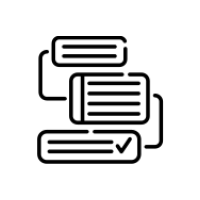 Individual Training Program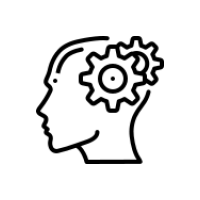 Item Kit for Training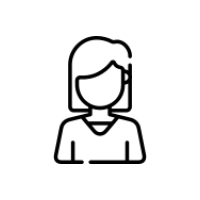 Details of your Personal Psychologist
There are 7 easy steps to solve your problem:
1
Sign an Agreement
Sign an agreement and pay for the 7Spsy behavior change package
2
Take a Test
Take a diagnostic test using your personal account and receive contact details of the psychologist whom you will be working
3
Get an Item Kit
Pick up a parcel at your post office with an item kit which enables you to perform a full-sensory behavior correction
4
Have the Items Ready to be Used for Training
Take stock of the items and read the detailed instructions
5
Contact Your Psychologist
Inform your personal psychologist that you are ready to start training and take an online consultation
6
Start Training
Perform the tasks twice a day for 20 minutes, observing all the instructions
7
Recognize the changes, get used to a new pattern of behavior and enjoy living your life free from obsession
Benefits of using
7Spsy Behavior Change Package